18 January 2023
What the heck are pulses? European unawareness stands in the way of this "green" superfood
Food
European consumption of pulses doesn't stack up against national dietary recommendations – with Denmark in last place. This is the finding of a new EU-funded study by the University of Copenhagen as part of the "FOODENGINE" programme. According to the researchers, the low consumption is mainly due to a lack of awareness and tradition.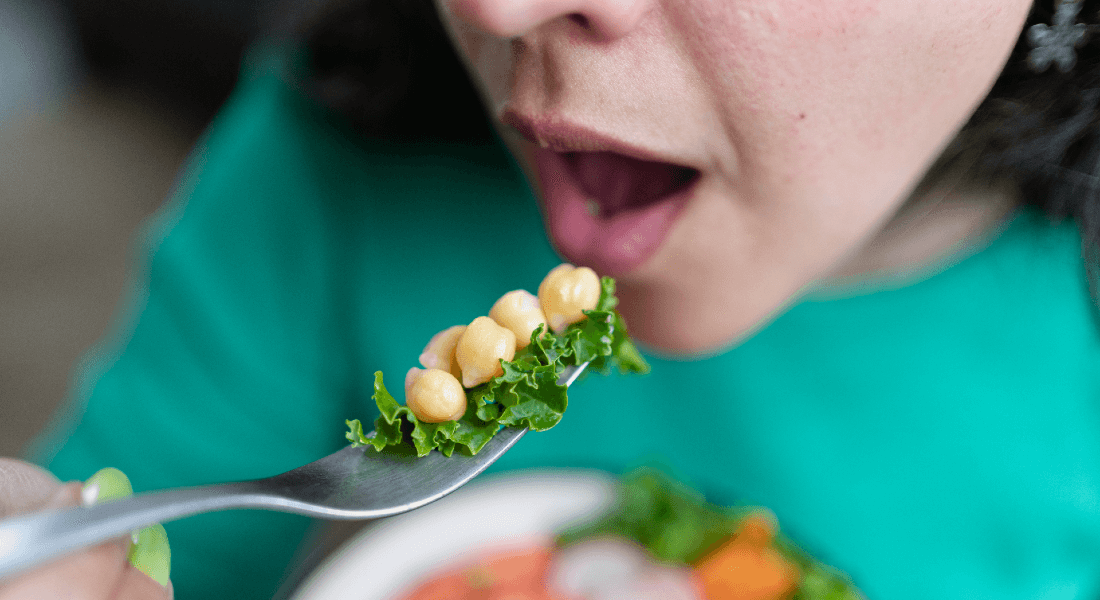 It has become common knowledge that meat consumption is among the greatest climate challenges –and that reducing this consumption is a key to lowering greenhouse gas emissions. If only there was a healthy food that could replace meat protein while being sustainable and climate friendly.
There is.
PhD Katharina Henn from the Department of Food Science has just completed her research on such a food. Pulses are the dried and edible seeds of legume plants. They are a nutritious and healthy superfood - but they are also climate and environmentally friendly and often grow where not much else can. We are most familiar with them as beans, peas and lentils, but there are actually 11 types and several hundred cultivated varieties you can eat.
Facts: What the heck is a pulse?
Pulses are a type of leguminous crop harvested solely for the dry seed – is the UN Food and Agricultural Organization (FAO) definition. Harvested green and unripened, they are considered vegetables. Nor do they count as pulses if used for oil (e.g., soy and peanuts).
There are several hundred edible varieties divided into 11 types. They are nutritious, with 2-3 times as much protein as cereals. These hardy plants can grow in nearly any soil type and are highly drought resistant, among other things.
Pulses have a unique ability to capture nitrogen from the air and fix it to soil to create fertilizer – which benefits other plants as well. This makes the need for additional fertilizer negligible, as well as the crop's greenhouse gas emissions.
Flatulence and other digestive problems from pulses are seen as the greatest obstacles by consumers. However, this can largely be avoided with habituation and proper preparation.

However, Henn's studies show that Europeans aren't all that familiar with pulses. In her studies, she investigates public awareness, consumption and attitudes towards pulses in 5 European countries: Germany, Denmark, Spain, Poland and the United Kingdom. The result? We don't eat as many pulses as we should – with Danes consuming the least of all. However, our lack of awareness is also the key to change. Because if we knew better, potential abounds.
"Pulses offer numerous benefits to both humans and planet. Unfortunately, there are also a few obstacles for consumers to overcome before the potential of pulses can be fully exploited," says Katharina Henn.
Pulses are healthy, nutritious and climate-friendly – and can be grown anywhere. Nevertheless, the overall conclusion is that Europeans eat significantly fewer pulses than their national recommendations indicate or those of the UN, which designated February 10 as World Pulses Day in 2019 to showcase the food.
"In Europe, pulses are primarily cultivated as animal feed. As a food for humans, their potential is underutilized. This is mainly due to a lack of awareness and culinary tradition. My studies demonstrate that Europeans are unaware of the benefits offered by pulses, especially with regards to sustainability and climate friendliness," says the researcher.
Denmark at the very bottom
In her studies, Henn tried to get an overview of pulse consumption across Europe, and in doing so, identify the obstacles that challenge consumers.
Denmark is in the middle of the pack when it comes to consumer awareness about pulses, but in last place among the five nations with regards to exploiting their potential as a sustainable and healthy food source.
Conversely, while pulse awareness among the British is at the low end, consumption is midway to the top, below Poland and Spain. Whether this is because baked beans are widely consumed in the United Kingdom was not explained by the results. However, UK health authorities do include baked beans among their daily fruit and vegetable intake recommendations – known in Denmark as "6 a day".
This may cause Danes to chuckle, but the Brits are onto something.
According to Henn, "there's nothing wrong with canned beans. It's a common misconception among consumers that canned foods are unhealthy. They may come in a sugary sauce, but the beans are fine." 
Spain is at the top of the class when it comes to awareness, the variation of pulses used and total consumption. The country's historic interaction with Middle Eastern culinary traditions could be the reason. Whatever the case, pulses are a natural part of Spain's Mediterranean diet, notes Katharina Henn. In Germany, her own country, the traditions have been forgotten.  
"In Germany, there were once many traditional dishes that included pulses – such as lentil and sausage stew. But they've gone out of fashion. This partly explains why Germans know so much about pulses, but don't have a matching appetite for them," explains Henn. 
Pulse awareness and consumption in five European countries
| | | | | | |
| --- | --- | --- | --- | --- | --- |
| | Danmark | Polen | Spanien | Tyskland | UK |
| Kendskab | 14.0 | 13.4 | 16.7 | 17.1 | 12.0 |
| Variation | 2.6 | 3.8 | 4.7 | 2.9 | 3.1 |
| Frekvens | 2.3 | 2.5 | 5.6  | 2.3 | 2.9 |

Awareness: Average score based on a correct recognition of pulse types.
Variation: Average number of different pulses eaten over a year.
Frequency: Days per month where pulses were consumed.
Causes and solutions
Henn thinks that the solution to the low consumption is to build European traditions instead of focusing on meat-like substitutes.
"There is a lot of interest in meat substitutes because the industry thinks that consumers need products which resemble familiar foods, like burger patties. But from a nutritional perspective, we don't need these imitation products. In fact, our studies show that consumers would often prefer pulses just as they are," says Katharina Henn, who continues:
"Pulses have been a traditional foodstuff for a long time, so including them in a wider variety of products would be welcome. But there's no need for loads of adaptation and innovation. Not to the extent needed with regards to insects or lab-grown meat for example. What is really needed is knowledge and inspiration to prepare them, so that people begin to consider pulses when planning meals," says the researcher.
A climate-friendly superfood
The studies also included a life cycle assessment for pulses which lays out their greenhouse gas footprints from production to consumption - start to finish. This underscored the huge potential of pulses, particularly at a time when our planet demands it.
"Our global population has just reached eight billion and we are amid a climate crisis. This calls for three things that pulses can deliver: Food production that can nourish a growing population; that can be climate friendly without significant greenhouse gas emissions; and do so in a future with more difficult growing conditions that includes drought, among other things." She adds:
"Now may be the time for a conversation about pulses in Europe – a cheap food that is nutritious and benefits climate and environment. There is nothing bad to say about them," says the researcher.
About the study
Katharina Henn's research into pulses consists of a large online survey, with about 1000 participants per country. A so-called quota-based survey was used – i.e., the area of residence, age and gender of participants were comparable across the five countries.
Links to 3 studies:
https://doi.org/10.1016/j.foodqual.2021.104455
https://doi.org/10.1016/j.foodres.2022.111403
https://doi.org/10.1016/j.fufo.2022.100202
As the final aspect of the investigation, Katharina Henn and her colleagues at the Future Consumer Lab have conducted a second study that examines how our knowledge and expectations of pulses affect whether we like products based on them. The research article for this study is awaiting publication.
The work was financially supported by the European Union Framework Program for Research and Innovation Horizon 2020 under the Marie Skłodowska-Curie Training Network "FOODENGINE"
Contact
PhD Katharina Henn
Department of Food Science
University of Copenhagen
+45 50 30 57 64
Katharina.henn@food.ku.dk
Kristian Bjørn-Hansen
Journalist
The Faculty of Science
University of Copenhagen
+45 93 51 60 02
kbh@science.ku.dk
Topics