22 June 2023
Universities must stand out as unique physical meeting places
New vice-dean
Education will be disrupted over the next ten years, placing great demands on university degree programmes, says Professor Andreas de Neergaard, who, from 1 September 2023, is the new Associate Dean for Education at SCIENCE – the Faculty of Science at the University of Copenhagen.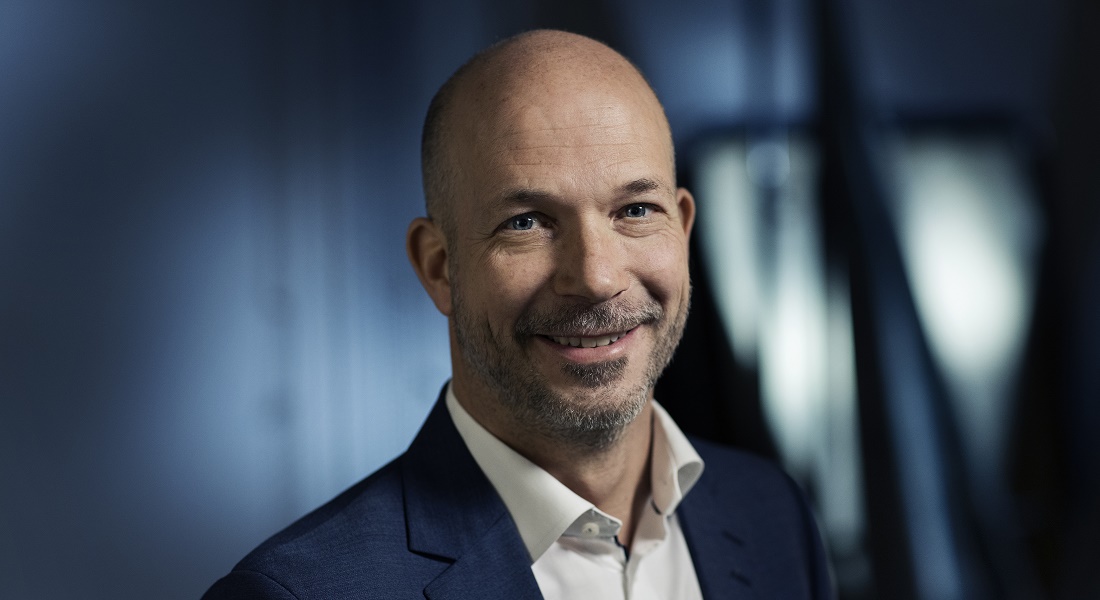 In 2001, Andreas de Neergaard defended his PhD on soil carbon storage and conversion, but it took almost 20 years before the topic became part of the climate debate. The universities do not have that long to adapt to a new world in which technology and an ever-changing labour market place great demands on their degree programmes.
"Education is the field that will see the greatest disruption over the next ten years, because private providers of degree programmes and artificial intelligence will offer tailored and sought-after programmes. In this context, the universities must be able to deliver added value with their degree programmes being research-based and the universities being places for meeting researchers and fellow students and forming networks. The physical meeting and the sense of community become their unique feature," says Andreas de Neergaard.
Therefore, two focus areas are particularly important to him in his coming job as Associate Dean for Education: study environment and course of study.
"They are important because we're facing a double challenge: our labour market is more changeable than ever before, while our students are future oriented and want to find their place and make a difference.  That's why we must ensure that we give them a future-proof education and assure them that they can immerse themselves in their studies. That we give them what they need to enable them to enter the changeable labour market while creating a study environment characterised by academic curiosity and networks. An environment where they know that we have an eye on their future, but that, conversely, we demand they are committed to their degree programme here and now with curiosity and trust," says Andreas de Neergaard.
Versatile experience a bonus
51-year-old Andreas de Neergaard graduated as an MSc in Biology from Aarhus University in 1997, and immediately continued at the then Royal Veterinary and Agricultural University, where he completed a PhD in soil carbon storage and conversion. This was followed by positions as Assistant Professor and Associate Professor, first at the Royal Veterinary and Agricultural University and then at the University of Copenhagen.
In 2013, Andras de Neergaard was appointed Professor at the Department of Plant and Environmental Sciences at SCIENCE. He held this position until 2017, where he switched from research to management as Associate Dean for Education at the Faculty of Social Sciences at UCPH. After four years there, Andreas de Neergaard was appointed Dean of Technology and Health Sciences at Roskilde University. In the past six years, he has consequently expanded his managerial experience in a complex university world.
Katrine Krogh Andersen, Dean of SCIENCE, is looking forward to getting Andreas de Neergaard on the management team at SCIENCE.
"Andreas has many years of experience in research and teaching at UCPH, but as Associate Dean and Dean in other parts of the university world, he has also gained deep insight into management as well as the operation and development of the complex field of education. Today, there are many demands and expectations for our degree programmes, and in this regard, Andreas brings with him the right set of tools. At SCIENCE, we have initiated a major project concerning our future educational landscape, and I am convinced that Andreas is the right person to carry this work forward for the benefit of students, teachers, and not least our stakeholders. I am looking forward to welcoming him to our team," says Katrine Krogh Andersen.
Topics