16 May 2023
UCPH launches first strategy for innovation
Innovation
University of Copenhagen is one of Europe's leading universities when it comes to research. Now the university wants to see more of its good ideas developed and implemented in practice for the greater benefit of society. The first step towards that goal is a new strategy for innovation published by the university on 26 April.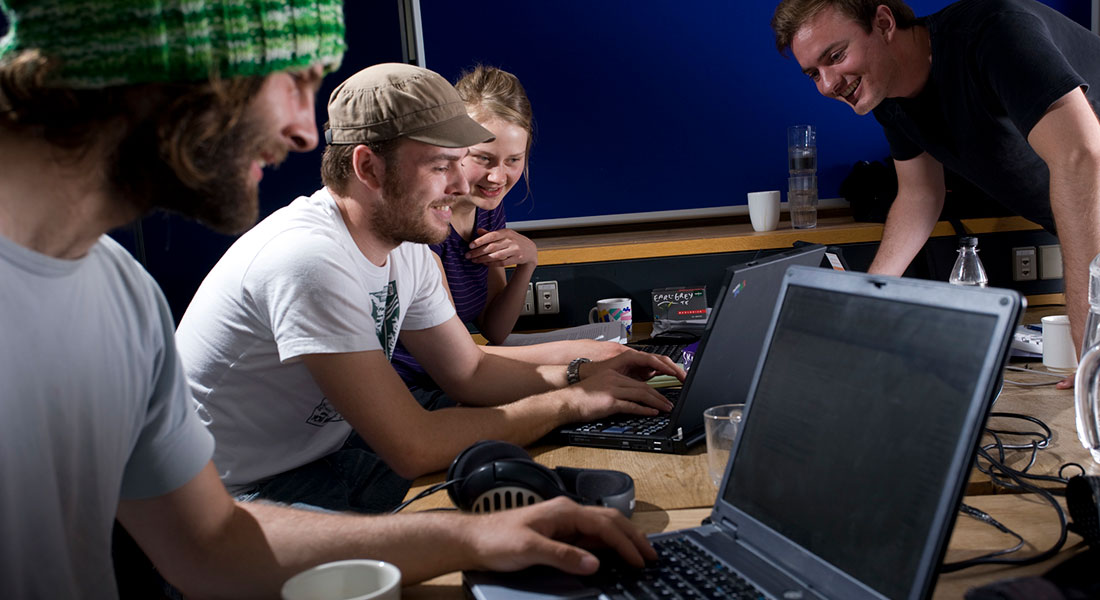 Making the best of a wide intellectual scope
With six faculties, 36 institutes and more than 200 research centres, University of Copenhagen has a reach that is broad and deep. From theology to quantum science and from molecular biomedicine to astrophysics. With the new strategy, the university is particularly committed to exploiting this academic span. The university aims to develop new ideas based on deep expertise and at the same time take advantage of the fact that new thinking can be done across the university.
"We have some of the world's strongest research environments within science and health and medical science. They already translate their knowledge into new technologies and solutions though we can become even better at that. The University of Copenhagen also has leading research into what makes people act and change behaviour. That knowledge becomes crucial to help the population accept new technologies and solutions. If we utilize the entire scope of the university, we can deliver even more innovation. Even better solutions to benefit society", says David Dreyer Lassen, vice-chancellor for research.
Prosperity for corporates, for SME's and for Denmark
The central strategic goal is to increase the benefit to society of the university's knowledge. Consequently, the university needs to improve its availability to external innovators. It is time to make more of a difference for commercial actors, the public sector and civil society. One way to achieve this is by creating more innovation collaborations with businesses and by creating more new companies.
"Close cooperation between commercial actors and universities strengthens Denmark's prosperity. This applies when the research is transferred to new companies as well as when established Danish companies discover how easy it is to establish a collaboration with researchers to solve problems that require new knowledge. It is highly positive that innovation and business collaboration has risen on the universities' agenda. The University of Copenhagen continuously produces ground-breaking research that Danish companies can translate into jobs and exports," says Emil Fannikke Kiær, Political Director, Danish Industry.
Partnerships crucial for life science
 Another important goal is to establish more partnerships with relevant partners in the ecosystem for innovation. This applies, among other things, to actors within life science, where the capital region has a strong international position.
"The University of Copenhagen plays an important role for the life science ecosystem in Denmark. We feel that there is great potential in strengthening innovation at the University of Copenhagen. It is a very positive step that the university has now adopted an actual innovation strategy, which might create a basis for creating more spin-outs and collaborations with industry in the coming years," says Mikkel Skovborg, Senior Vice President responsible for innovation, Novo Nordisk Foundation.
New demands require new skills
The university sees innovation as an extension of its research. It is, however, a discipline with a different set of demands. The university plans to focus on providing researchers and students with innovation and entrepreneurial skills, on improving physical and financial frameworks for it, and on making innovation an attractive career opportunity for both groups. One highly visible result is the new University of Copenhagen innovation centre, Lighthouse, where students and employees can find support, knowledge and an (office) community.
"During my time as a student, I learned to put theory into practice. With this knowledge I created a healthy business that I can make a living from. Hopefully my business will help the elderly and people with disabilities live a healthier life by exploiting the possibilities of virtual reality. I think it's hugely important that the University of Copenhagen invests in strengthening education in entrepreneurship," says Simon Bruntse Andersen, CEO & Co-founder of Syncsence, a former student-entrepreneur who has become a full-time entrepreneur with offices in UCPH Lighthouse.
Research making a difference to society
Ultimately, the purpose of the strategy is to strengthen research so that it makes an even greater difference in society.
"University researchers are often motivated by being useful. That's why it's important for us to support innovation that can make people healthier, wealthier and happier. For us, it's basically about strengthening research and ensuring that research contributes to a better society," emphasizes David Dreyer Lassen, vice-chancellor for research.
Read the University of Copenhagen's innovation strategy
Contact
David Dreyer Lassen
Vice Chancellor for Research
University of Copenhagen
Email: dreyer.lassen@adm.ku.dk
Andreas Blohm Graversen
Deputy Director for Innovation and Business Cooperation
University of Copenhagen
Telephone: 93 56 52 69
Email: agr@adm.ku.dk
Topics