19 May 2022
New prorector: "Measure me by how many who turn up in a UCPH T-shirt"
New Prorector
Associate dean at the Faculty of Law Kristian Cedervall Lauta will assume the role as Prorector for Education at the University of Copenhagen, and he has a dream.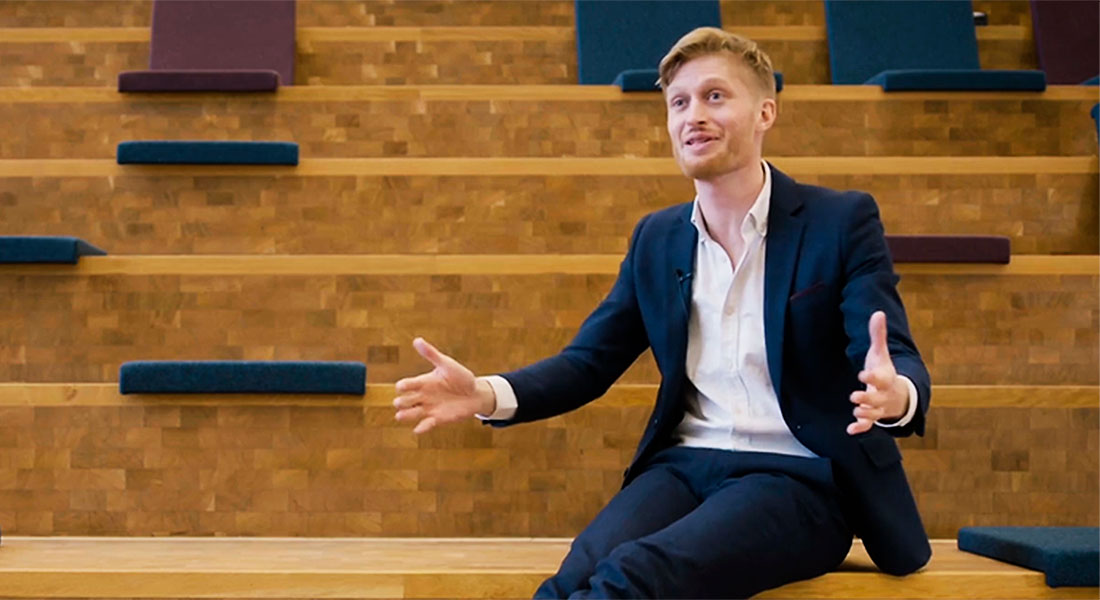 Kristian Cedervall Lauta takes up the position after Bente Merete Stallknecht, who is now Dean of the Faculty of Health and Medical Sciences.
To begin with, Lauta will start working on a new education strategy for the University.
"A new strategy will ensure better education in the future. We must develop programmes of high academic standards, which the University is already known for, and we must ensure that both students and staff take ownership of the programmes," Kristian Cedervall Lauta says. 
The new prorector holds a PhD​ and is p​rofessor and currently associate dean for education at the Faculty of Law at the University of Copenhagen.

The 40-year-old Kristian Cedervall Lauta does research in disasters, climate and risks and will start as prorector on 15 June. There is especially one thing that he looks forward to.
"I'm really looking forward to the matriculation. I'm looking forward to welcoming a new generation into this fantastic university community. I have lived and breathed UCPH traditions for years, and I have been a student here. This day is one of the most festive and important days for the University and for new students. It starts here!"
The right person to assume the role
After tests and interviews, a unanimous nomination committee assessed that Kristian Cedervall Lauta was the most motivated and best-suited candidate in terms of the requested skills and experience.​
"Kristian is an internationally recognised researcher with experience of research-based teaching and programme development. He is a visionary and very skilled communicator who creates trust and commitment in regard to objectives and tasks. He is good at creating relationships, and I'm also certain that he can take on the role as prorector both in a strategic and political perspective," says Rector of the University of Copenhagen, Henrik C. Wegener.
High expectations for himself
Not only the rector has high expectations for Kristian Cedervall Lauta. Kristian too has high expectations for himself:
"My dream is to help creating a University of Copenhagen that has a stronger shared identity. I want to be measured by how many people who turn up at their reunion party at their former upper secondary school wearing a UCPH T-shirt and thereby showing that they are are proud of having studied here. Students are here for a limited period, but the University of Copenhagen should be something that they proudly bear in mind their entire life," Kristian Cedervall Lauta says.
Topics
Contact
Jes Højen Razga
Head of Media 
University of Copenhagen
UCPH Communication
Phone: +45 28 75 42 64
jhr@adm.ku.dk
Researcher profile
Kristian Cedervall Lauta holds a Master of Laws degree from the University of Copenhagen from 2008 and earned his PhD in 2012.