30 August 2023
Novo Nordisk buys CBMR biotech spinout to acquire their novel approach for treating obesity and type 2 diabetes
Spinout
A team of basic researchers from the University of Copenhagen discovered a novel target that not only suppresses hunger but also stimulates calorie burning and increases insulin sensitivity. After demonstrating the potential of the discovery in their spinout, Embark Biotech, the company has now been acquired by Danish pharmaceutical giant Novo Nordisk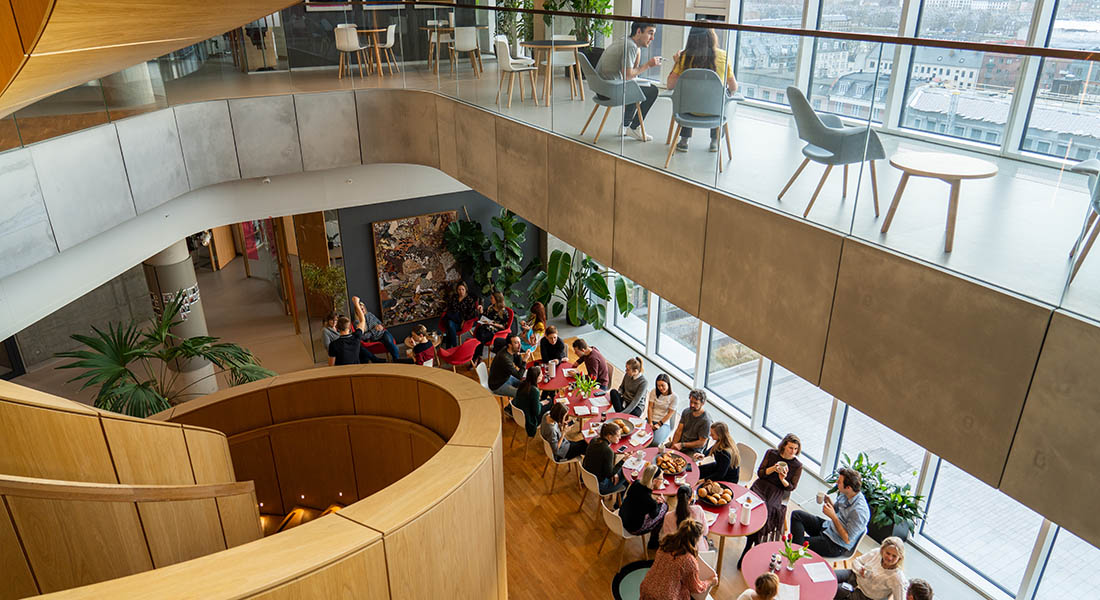 Scientists usually rush to tell the world about their discoveries. But in 2014, a team of scientists, led by Associate Professor Zach Gerhart-Hines, along with then-Postdoc Jakob Bondo Hansen and Professor Thue W. Schwartz, made a breakthrough that they chose to keep to themselves. Instead of publishing in a prestigious journal, the scientists from the Novo Nordisk Foundation Center for Basic Metabolic Research (CBMR) at the University of Copenhagen, filed a patent and formed a spinout company, Embark Biotech. In the company, they developed the discovery into a commercially attractive drug target to treat obesity and type 2 diabetes.
Their efforts have paid off – this week, pharmaceutical giant Novo Nordisk announced that it will acquire Embark Biotech in a deal worth up to 456 million euros and establish a three-year collaboration with the team in the newly formed Embark Laboratories.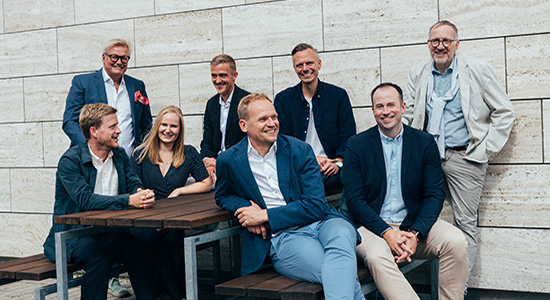 "It is a dream come true to have this opportunity to work with Novo Nordisk and strive to transform our discovery into powerful new therapies that could improve the lives of people living with obesity and type 2 diabetes," says Associate Professor Zach Gerhart-Hines.
"In many institutes worldwide, I would have likely been compelled to publish this breakthrough earlier to safeguard my position and career path. However, this rush could have significantly curtailed the potential for innovation from an intellectual property stance. Therefore, I am grateful for our leadership's patience and endorsement, which fostered a climate of confidence enabling us to wholeheartedly pursue our inventive aspirations."
Suppressing appetite and increasing calorie burning and insulin sensitivity
Millions of people globally live with obesity and diabetes, which increases the risk of a range of diseases and complications that lower quality of life. Several recent breakthrough therapies are re-defining the market, notably Wegovy from Novo Nordisk, which lowers weight and controls blood glucose using a synthetic and long-lasting version of the gut hormone, GLP-1 – the so-called GLP-1 agonists. However, GLP-1 agonists act primarily by suppressing appetite and stimulating insulin secretion. Safely leveraging calorie burning and directly improving insulin sensitivity remain significant needs for treating obesity and type 2 diabetes.
At CBMR, Associate Professor Zach Gerhart-Hines, together with his former postdoc, Jakob Bondo Hansen (now Vice President of Research at Embark Laboratories), and Professor Thue W. Schwartz, discovered that by stimulating a single, previously overlooked receptor with carefully designed, long-acting molecules, it was possible to achieve a similar appetite-suppressing outcome as GLP-1 agonists. In addition, these novel molecules also increased the capacity to burn energy and, importantly, directly improved insulin sensitivity.
"I am incredibly proud of being part of this amazing story. A true basic scientific discovery has led to the development of a totally novel therapeutic approach that targets the Holy Grail in diabetes and obesity treatment – energy expenditure and insulin sensitivity. All starting with the establishment of CBMR and the recruitment of Zach and his team 10 years ago," says Thue W. Schwartz, Scientific Godfather of Embark.
A Danish startup success story
After the initial discovery, the three CBMR scientists filed their first patent through the University of Copenhagen's Tech Transfer Office. In 2017, they founded Embark Biotech together with CEO Casper Tind Hansen and, supported by pre-seed funding from Novo Holdings, obtained an exclusive license to commercially exploit the patent.
"It has been a fantastic journey to transform my Postdoc project into a biotech company and help build up Embark from scratch over the past five years to a point where the novel concept will be tested in humans by Novo Nordisk. It's a dream come true and something that only could have been achieved in special environments like those found in Zach and Thue's labs, where I had the freedom and encouragement to pursue this idea," says Jacob Bondo Hansen, Vice President of Research at Embark Laboratories.
Embark's novel concept was initially developed into a viable drug target in an earlier collaboration with Novo Nordisk. It was subsequently matured through financial support and guidance from the Innovation Fund Denmark and the Venture House business acceleration program at the BioInnovation Institute. Embark Biotech's unique approach garnered interest from key international pharmaceutical companies and venture capital funds, with Novo Nordisk ultimately acquiring the spinout.
The Embark Biotech team will continue to collaborate with Novo Nordisk in a newly formed spinout, Embark Laboratories, to identify new molecules that engage their target to help treat obesity and diabetes. In parallel, Zach Gerhart-Hines, who will take on the role of Chief Technology Officer at Embark Laboratories, will continue his academic research at CBMR, where he will investigate the mechanisms underlying this target, funded by a prestigious Consolidator Grant from the European Research Council.
"We are extremely happy and proud that Embark Biotech is now acquired by Novo Nordisk. This is a major achievement by the whole team behind Embark, and it is a fantastic example of what excellent science combined with an innovative mindset and entrepreneurial dedication can result in," says Trine Winterø, Vice-Dean for Innovation and External Relations at the Faculty of Health and Medical Sciences at the University of Copenhagen.
For scientific enquiries please contact:
Zach Gerhart-Hines (email: zpg@sund.ku.dk, phone: +45-60670682,
X (Twitter): @Z_GerhartHines, LinkedIn)
Topics