31 August 2023
Launch of new Danish-Swedish research center on European studies
Collaboration
The recently launched Center for Modern European Studies is a Scandinavian multidisciplinary research network dedicated to advancing academic inquiry into the research and studies on the development of Europe from the French and industrial revolutions and onwards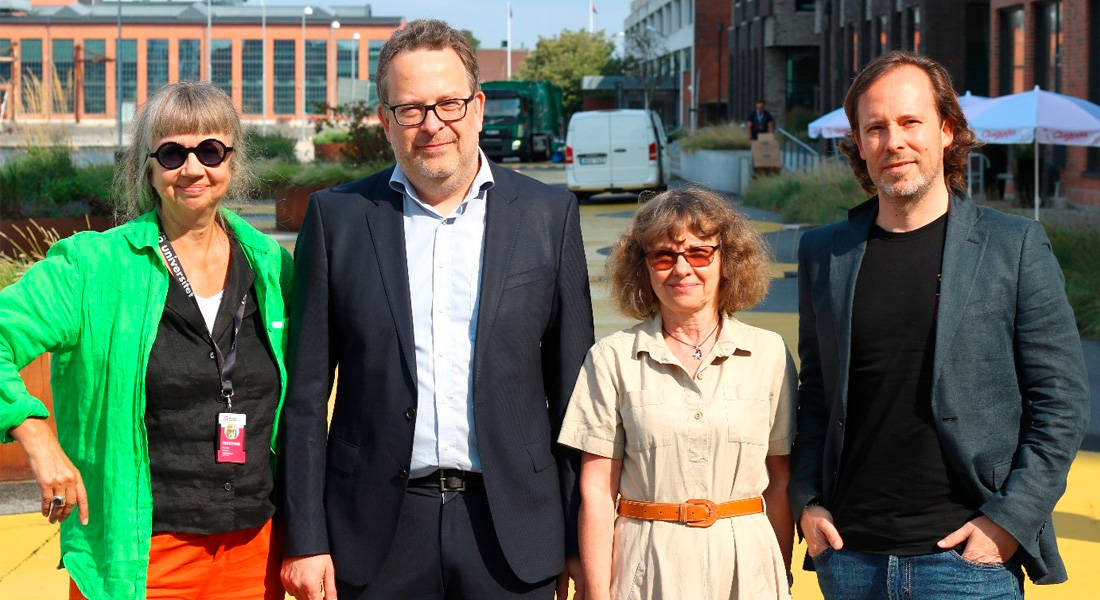 The research centre aims to explore the last centuries' political, cultural, and intellectual transformation of Europe as well Europe's relations with other regions in the world. CEMES will actively coordinate and develop research and education on European issues based on a broad interdisciplinary and collaborative approach to the area. It will also provide platforms for researchers to develop and discuss their research on European matters, including history, culture, media, politics, international relations, religions, philosophy, arts, and literature, among others.
– Our ambition today is to bring theology together with humanities and social sciences to help us address some of the questions of contemporary Europe, says Morten Rasmussen with the University of Copenhagen and chairman of CEMES. We want to nurture originality and cultivate ideas from below, assist in organizing seminars and will also reserve funds for a few top-down activities. There will be series of events and major researchers across all three universities will find a common forum for relevant discussions and research projects. The goal is also to be able to contribute to public debate.
The Center for Modern European Studies (CEMES) brings researchers together from the three partner universities University of Copenhagen, Malmö University and Lund University. The universities already had many exchanges and cooperative projects, and the ambition behind CEMES is to operate bottom-up to cultivate and nurture ideas from other European universities utilizing a network of relevant academic scholars.
CEMES aims to:
Develop interdisciplinary studies in matters and issues related to Europe across and within the partner universities.
Support and facilitate external funding for individual and collective research projects on European issues.
Initiate and foster research-based activities for students.
Develop collaboration with other centres for European studies in the Nordic region and beyond.
Create international networks on European matters.
Gather expertise within the humanities on European issues, make research accessible and disseminate it to a broader audience.
– Morten Rasmussen and I discussed this initiative when I got employed at Malmö University two years ago, having previously worked at the University of Copenhagen. The initiative signifies a leap in having regular interaction and exchanges across Öresund, says Dino Knudsen who is vice-chair of CEMES. It's pretty open so we haven't decided on what specific topic to focus on yet.
– We wanted to establish a common platform and noticed already how the wheels on both sides started to turn, says Barbara Törnquist-Plewa with Lund University and vice-chair of CEMES. We want to capture good ideas from all disciplines, but we want to develop a research platform with focus on 20th and 21st centuries Europe. The deans of the faculties of Humanities at the University of Lund and Copenhagen have long been discussing the possible venues for closer cooperation so they welcomed this initiative as well the idea that Malmö will join the partnership.
– This new Öresund network is a clear signal that Humanities, Social Sciences and interdisciplinary work are strong and thriving, says Annika Olsson, the Dean of the Faculty of Culture and Society at Malmö University. The knowledge we have is exactly what contemporary society needs.
More about CEMES
CEMES spans the three Öresund universities. It is steered by researchers from the Joint Faculties of Humanities and Theology (Lund University), the Faculty of Culture and Society (Malmö University) and the Faculties of Humanities and Theology (University of Copenhagen). The CEMES Secretariat is located at the Saxo Institute at the University of Copenhagen.
For more information, please contact:
Morten Rasmussen, University of Copenhagen, CEMES chair
Barbara Törnquist-Plewa, Lund University, CEMES vice-chair
Dino Knudsen, Malmö University, CEMES vice-chair
Topics