6 July 2022
Math and computer science can help us understand pandemics. UCPH-professor receives grant to continue work in that field
Award
Can you create a mathematical model that pinpoints the process of infection and the interventions against a disease? Professor Samir Bhatt from University of Copenhagen wants to do so, and now he received the Schmidt Science Polymaths Award to pursue his ambition.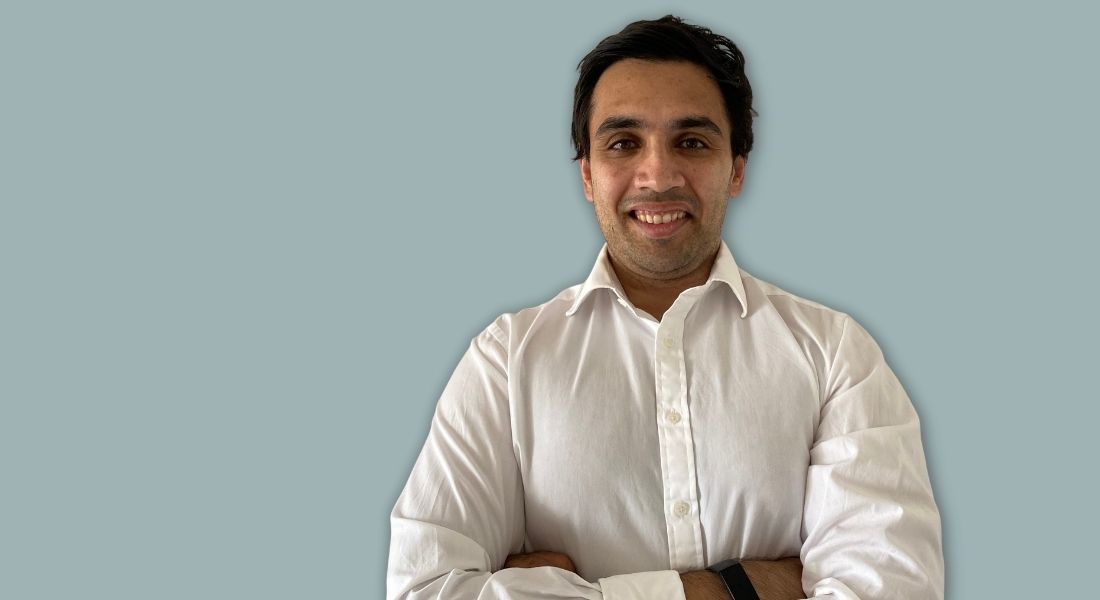 Public health, infectious diseases and the processes governing their spread. Those are some of the key words in the research done by professor in Epidemiology Samir Bratt. He works at the interface of math, computer science and public health which makes it possible to understand science from new perspectives. The grant he received encourages him to explore new and potentially risky ideas.
"Infectious diseases require you to understand some of the epidemiology and complexity behind it. I want to create mathematical models of the processes that make us ill and link these to the biology and socioeconomic context. I want to know why we are getting ill and how we can measure it," Samir Bhatt says. He is a professor at the Institute of Epidemiology at the University of Copenhagen and has just received the Schmidt Science Polymaths Award. With the award comes $500,000 in up to five years, which makes it possible for the researchers to experiment with new research methods across different fields.
Recently Samir Bhatt has used his knowledge on infectious diseases in the covid-19-pandemic, where he has been involved in research and advising.
"I want to look at the link between economic activity and infectious disease for example how the economic activity has been impacted by the coronavirus," he says. By that he wants to get a better understanding of the interplay between disease and society.
An opportunity to do risky research
Samir Bhatt is one of 10 scientists that last week were announced as recipients of the Schmidt Science Polymaths Award. He is the first professor in Denmark to receive the award that focuses on providing funds to new professors with remarkable achievements. 
"The grant allows me to take more risks and expand into new areas. I want to continue doing some of the work I am good at, but I also want to the research I find exciting" Samir Bhatt says.
The grant not just gives him an opportunity to explore new fields and areas. The grant also makes it possible for Samir Bhatt to think about big questions that he has not been able to answer through other funding.
I want to know why we are getting ill and how we can measure it
"I want to think more about evolutionary theory and the big questions in science. I have my main research areas which touch on these topics, but I want to try to look at the big picture and think of new ways of tackling problems" he says.
You can read more about Samit Bhatt's research and the Schmidt Science Polymaths Award here.
Contact:
Professor Samir Bhatt
+ 45 53 73 15 19
samir.bhatt@sund.ku.dk
Press Officer Sascha Kael Rasmussen  
+ 45 93 56 51 68
sascha.kael.rasmussen@sund.ku.dk