2 February 2022
Rescue for failed construction project
buildings
Minister for Higher Education and Science Jesper Petersen promises that the University of Copenhagen will not be left alone with the extra costs for the delayed and ill-famed Niels Bohr building.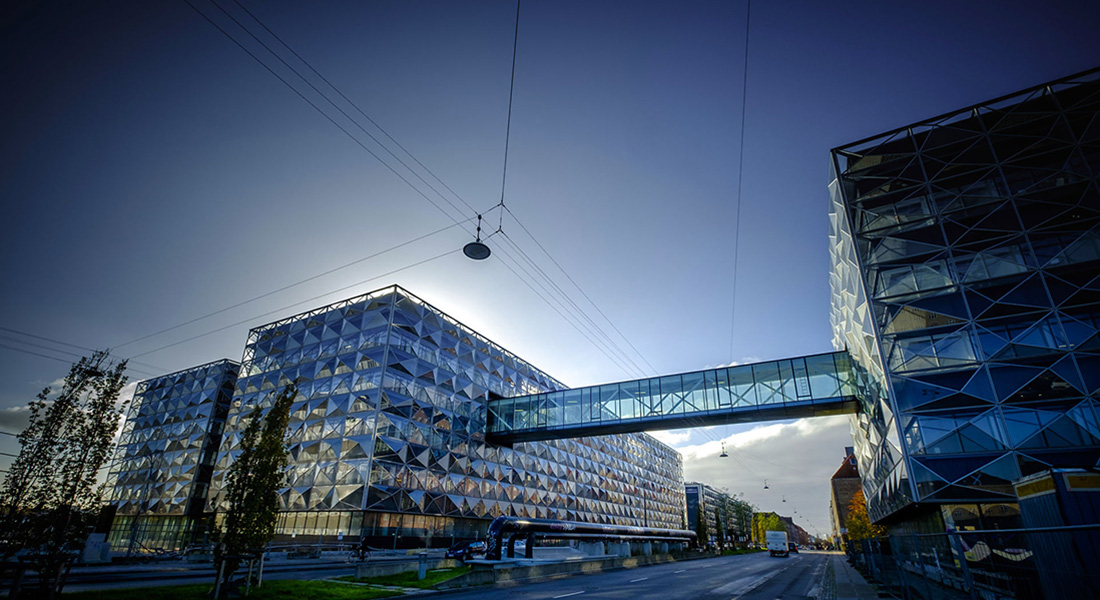 Delays, cost overruns, uncertainty about the end price and quality. The building that was cast as the framework for success stories about the University's international research ambitions has been enshrouded in thick clouds. The fear of more budget overruns on account of shoddy building work and delays has for several years been a ticking bomb under the University's finances.
At a parliamentary consultation held on 2 February, the bomb was momentarily defused by the Minister for Higher Education and Science Jesper Petersen. The Government has indicated that it will compensate the University for some of the extra costs that will be incurred in connection with the commissioning of the building.
"It's very positive indeed that there is now clear political support and willingness to find a fair solution to what was beginning to look like a financial nightmare for the University. In concrete terms, this means that we can now focus more on what we are here to deliver – research and education. However, we still have an unfinished building where faults and defects create uncertainty and delays, and where there is doubt as to whether the Niels Bohr building can be used for what it was intended. But we hope and trust that today's announcements mark the beginning of a more long-term and sustainable solution," Rector Henrik C. Wegener says.
Research and education funding spent on building bricks
The University of Copenhagen notes that the Government will also begin efforts to review the entire state rent scheme – also known as the SEA scheme. A committee under the Ministry of Finance will investigate how the controversial and expensive scheme can be let go in favour of other models where the universities are owners of their buildings and therefore also have more responsibility for construction and operations.
"It's very encouraging that the Government will set up an inter-ministerial committee to come up with a durable model for the universities' building situation. UCPH has for a long time wanted to obtain building freehold just like the Technical University and Copenhagen Business School, so I'm delighted that this option is included in the committee's work," Henrik C. Wegener says.
Contact
Christian Hedegaard
Communication Adviser
University of Copenhagen
UCPH Communication
MOB: + 45 31 14 87 82
MAIL: ch@adm.ku.dk