25 May 2021
Flint stone sounds suggest a Stone Age settlement in Copenhagen's Svanemøllen Harbour
Archeology
A new method has made it possible for University of Copenhagen researchers to register mysterious sounds from the sea at Svanemøllen Harbour, most likely originating from chipped-away flint tools of an unknown Stone Age settlement. In their recent study, the researchers suggest that acoustic signals could be used to map submerged sites around the world and add to our knowledge of prehistoric humans.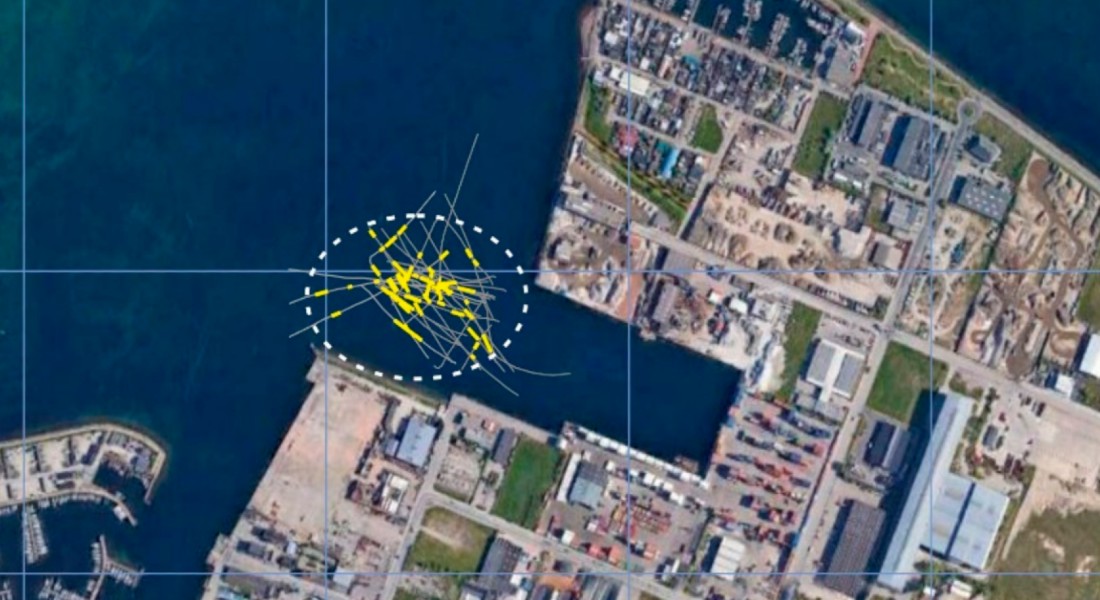 Deep beneath the seabed just outside of Copenhagen's Svanemøllen Marina, a several thousand-years-old Stone Age settlement is likely entombed within the seafloor sediment.
This is the thesis of a new study, published in the journal Remote Sensing, which includes the work of two Danish researchers. Using a new geophysical method, the researchers were able to register acoustic signals from shaped flint stones, known as knapped lithics, that were widely used for weapons and tools by Stone Age people roughly 4,000 years ago.
"Flint stone that has been knapped, i.e. reduced by flaking away, is nearly always the sign of a nearby Stone Age settlement," explains Lars Ole Boldreel, one of the researchers behind the study and an associate professor in the Geology Section of the Department of Geosciences and Natural Resource Management at the University of Copenhagen.
Together with his colleague Ole Grøn, an archaeologist and visiting researcher at the University of Copenhagen, as well as a group of fellow researchers from Switzerland, Sweden and the United States, the two Danes tested their theory by placing large amounts of both human-knapped and naturally-cracked flint into the sea at Amager Beach and other locations.
"Our seismic measuring instrument only detected a signal, in the form of unique acoustic phenomena, when we sailed over knapped flint. This makes us 90 percent sure that there is a Stone Age settlement in Svanemøllen Harbour, in precisely the area where we received a signal. For now, there is no "smoking gun" in the form of knapped flint, which we could only get by drilling for samples. We certainly hope to do just that," says Boldreel.
He notes that after colleagues in Florida registered similar acoustic signals, divers were able to confirm the presence of knapped flint arrowheads and other tools.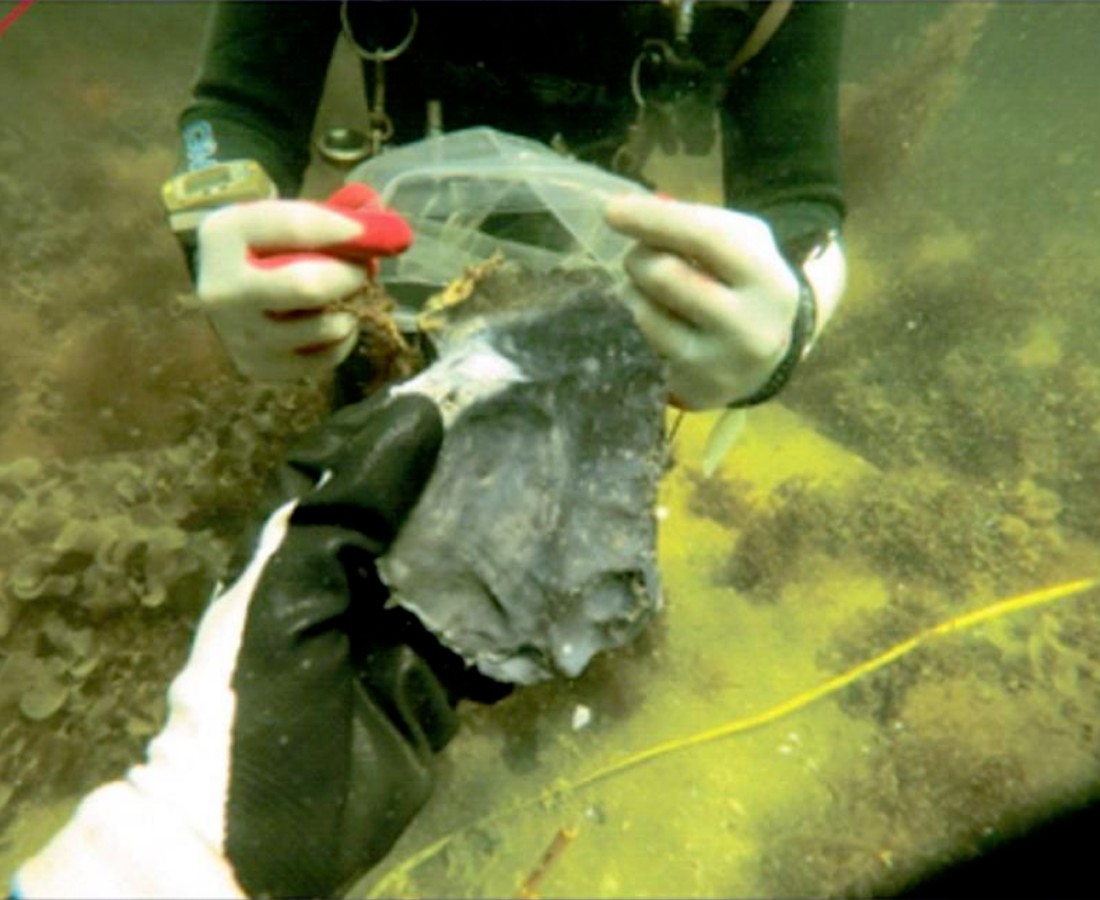 A Stone Age people from 6,000–9,000 years BC
The researchers' measurements of the acoustic signal suggest that the Stone Age site spans a large area of 80 x 120 meters, approximately 7.5 to 9 meters below sea level just outside of Svanemøllen Marina.
The depth from which the acoustic signals reverberate indicates the presence of a Stone Age site inhabited by people of Scandinavia's Maglemosian culture, who lived from 6,000–9,000 BC. Ole Grøn explains:
"It was a hunter-gatherer culture in which one or two families gathered in bark huts. Tools such as knapped flint and quartz were used to craft spears, knives and arrowheads for hunting red deer, roe deer and aurochs. People also fished and ate hazelnuts, fruits, berries and seeds."
He adds: "An excavation of the site could reveal the remains of preserved mammal and fish bones, as well as remnants of axes, bows, arrows, spears and hut floors. This would add a new layer to the exciting story of these Stone Age people."
New method can bridge gaps in our knowledge about the past
Until now, underwater archaeologists had to rely on knowledge about geography, landscape formations and finds collected by divers as they pondered the presence of submerged settlements at a given site.
"However, existing methods are expensive, time-consuming and inefficient. That's why our geophysical method is a welcome alternative. Without much funding, we seem to be able to locate Stone Age settlements based on the unique acoustic signals of flint," explains Ole Grøn. 
Historically, about 1,000 submerged Stone Age settlements have been located in Denmark. But according to Ole Grøn, this is probably "just the tip of the iceberg."
In Europe, underwater areas corresponding to 40 percent of the current day landmass exist. The study demonstrates that this is why a major piece of the puzzle to understand the history and culture of our ancestors remains a mystery.
"Our method holds great potential to map submerged settlement sites hidden around the world," concludes Lars Ole Boldreel.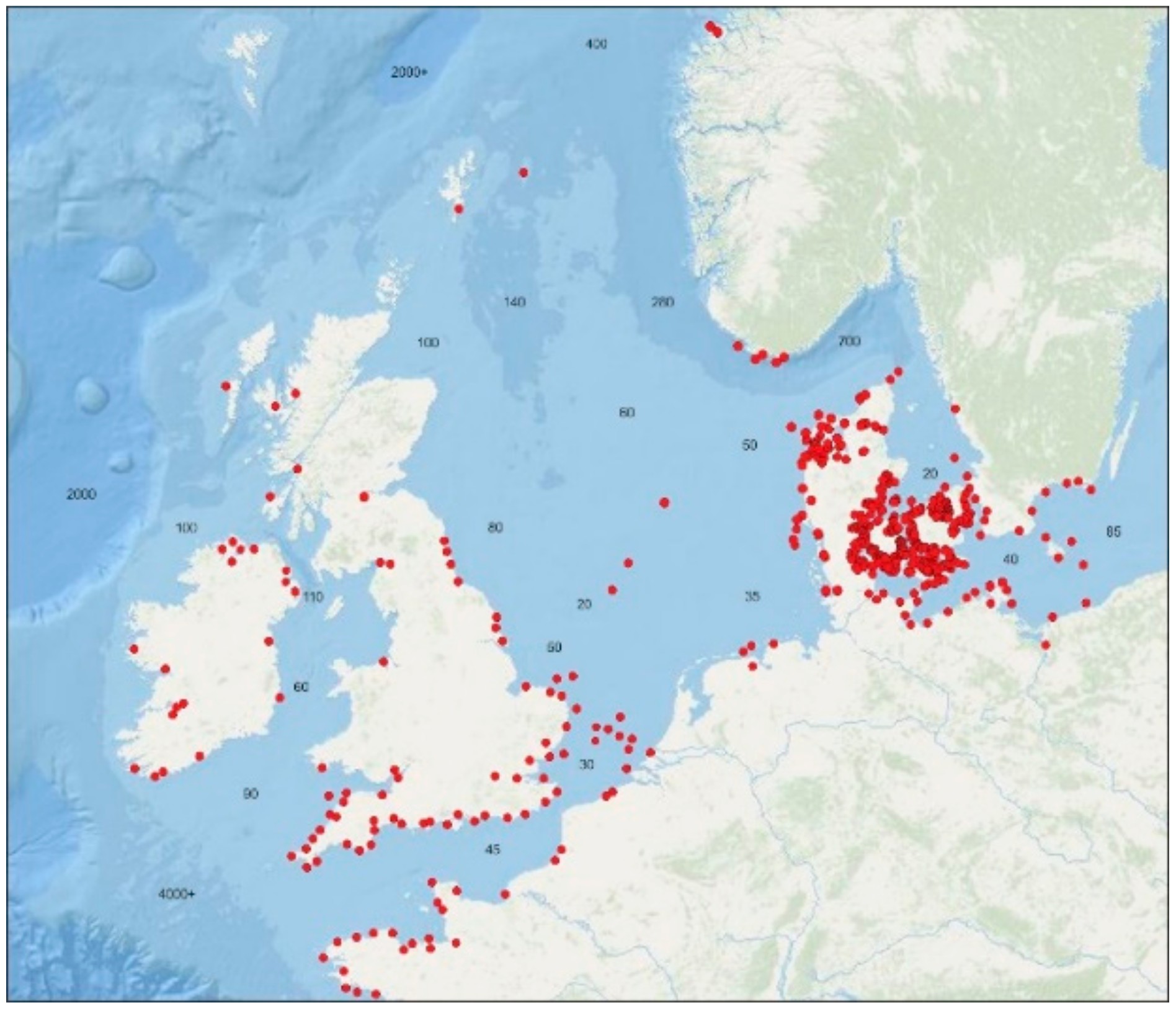 Topics
Contact
Lars Ole Boldreel
Associate Professor
Department of Geosciences and Natural Resource Management 
University of Copenhagen
lob@ign.ku.dk
+45 35322459
Ole Grøn
Archeologist and guest lecturer
Department of Geosciences and Natural Resource Management 
University of Copenhagen
og@ign.ku.dk
+45 25101979
Ida Eriksen
Journalist
Faculty of Science
University of Copenhagen
ier@science.ku.dk
+45 93516002
Explaining the method
Researchers used a seismic measuring instrument that can register the unique acoustic phenomena of flint stone. As acoustic waves were sent through the water at Svanemøllen Harbour and other sites, these waves resonated with knapped flint in the seabed and responded with a distinct acoustic frequency. Similar acoustic phenomena have been discovered using the same instrument in Roskilde Fjord (Denmark), Israel, Sweden and Switzerland. A similar instrument has confirmed acoustic phenomena from flint tools discovered in the United States.
Researchers can analyze these acoustic phenomena using computers connected to the measurement instrumentation aboard their boat. The method is known as HALD. (Human-Altered Lithic Detection)
The HALD method can replace existing methods for mapping underwater Stone Age sites, making site location more efficient.
The method can also be used for
The new method can help preserve the past by providing a better overview of seabeds prior to the laying of pipes, which could destroy submerged sites.
Furthermore, the method can also help date climatic changes by analyzing submerged coastlines and comparing the age of buried tools to determine when rises in sea level occurred and so forth.