25 March 2021
We need to rethink the healthcare sector
Health
The international conference on chronic conditions at the University of Copenhagen this month revealed a growing interest in the everyday lives of chronic patients. The job is now to make improved quality of life a matter of high priority throughout the health sector, says Ayo Wahlberg, one of the prime movers behind the conference.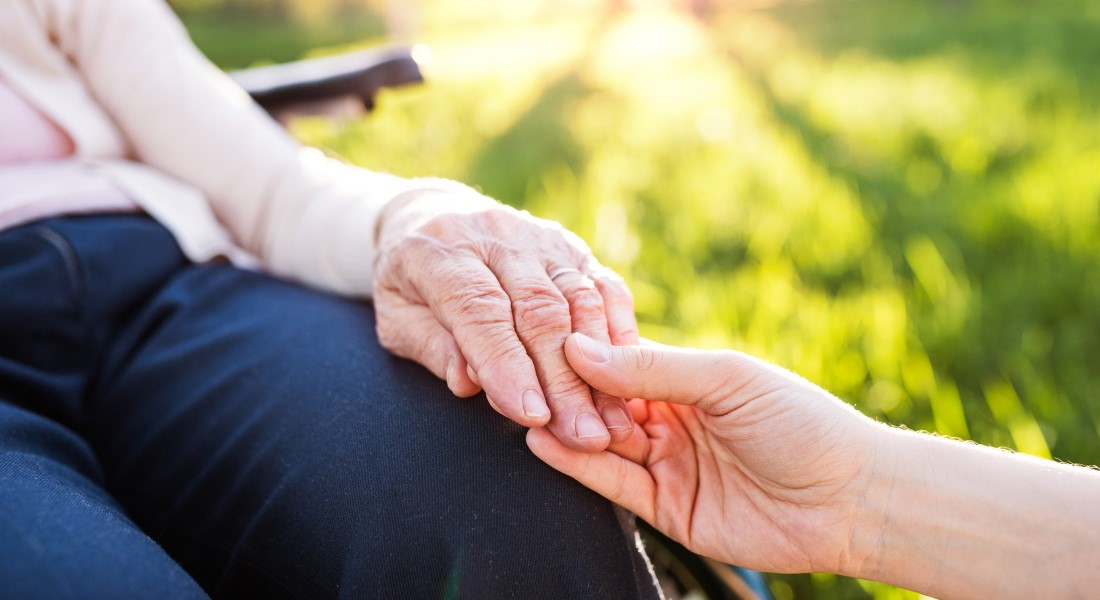 With nearly 500 participating researchers from 40 different countries, the international online conference Chronic Living became not just one of the largest medical anthropology conferences ever, but also a manifestation of the fact that research into the lived lives of people with chronic conditions has gained significant momentum in recent years.
"Medical anthropology, among other fields, has actually spent the past 100 years trying to determine how we can help individual patients live a good life in spite of their chronic conditions, but so far healthcare systems have not been geared to using this knowledge," says medical anthropologist and Professor MSO Ayo Wahlberg.
He was one of the prime movers behind the conference hosted by the Department of Anthropology at the University of Copenhagen earlier this month. Here the participating researchers met to take stock of the personal consequences and social impact arising from increasing numbers of people who live with chronic conditions due to longer life expectancy and improved methods of treatment.
These developments have created a need for robust knowledge about living with chronic conditions, which in turn calls for qualitative research especially, because the microscope, as Ayo Wahlberg argues, cannot tell us how to improve the everyday quality of life of chronic patients.
---
Ayo Wahlberg on chronic conditions
Listen to Ayo Wahlberg talk about how research has shed light on the everyday lives of people living with chronic conditions.
---
Need for a new perspective on chronic patients
At the same time, though, he argues, there is a need for investments and innovation in the health sector in general.
"We have been so used to focusing on treating, i.e. fixing, the sick body. Now that chronic patients have to live with their conditions for ever longer periods of time, we need to increase our understanding of quality of life – not as something to be measured, but rather as something that takes shape at home, in school or at work, where chronic patients spend the majority of their time."
The benefits of focusing on patients' quality of life are considerable, Ayo Wahlberg stresses:
"At a human level, it will improve the lives of individual patients. But if we rethink in terms of entire healthcare sectors, by shifting our focus into the homes of people living with chronic conditions, we will see fewer admissions to hospital and thereby reduced expenses."
The Chronic Living conference held earlier this month was the culmination of the EU-funded research project VITAL (the Vitality of Disease – Quality of Life in the Making), which ends in June, though will continue to produce numerous scientific articles and monographs in the next few years.
Moreover, the name of the conference, Chronic Living, will continue as a theme for research into the everyday lives of chronic patients at the Department of Anthropology. A term, which Ayo Wahlberg believes has caught on at a global level, because it more intuitively conceptualises a growing field of research within medical anthropology.
Topics
What are chronic conditions?
Chronic conditions cover a wide range of diseases or health conditions that are persistent or long-lasting and cannot be completely cured. They are usually not life-threatening, but will often require ongoing treatment, control and care.
Among the most common diseases and conditions are various forms of arthritis, back diseases, osteoporosis, heart diseases, after-effects of blood clots or cerebral hemorrhage, asthma and COPD, diabetes, mental disorders, cancer, allergies and dementia.
Common to the chronic disorders is that they can, to a greater or lesser degree, lead to limitations in everyday life due to e.g. loss of function, reduced quality of life or social isolation. With an increasing number of affected people, chronic conditions are also a major and increasing financial expense to society.