18 November 2020
Behavioural research impacted corona-stricken Rome
IMPACT
When the corona crisis was at its peak in the Italian capital, new social studies knowledge was brought into play to save as many people as possible. Now two researchers from the Department of Economics have received a letter of thanks from the Mayor of Rome for their work.
Assistant Professor Paolo Falco and Postdoc Sarah Zaccagni, both from the Department of Economics, were providing highly topical research when they published their new results this summer on what makes citizens conform to the authorities' advice and guidelines during the pandemic.
Direct advice for politicians in million city
The new knowledge sparked a collaboration with the research centre in Rome that works closely together with and counsels the authorities, providing a solid, evidence-based foundation for the politics exercised.
The organisation, the Behavioural Unit, is connected directly with the political system in Rome, and therefore Paolo Falco and Sarah Zaccagni's results soon landed on the mayor's desk.
And in a country facing great crisis, this new knowledge on how the authorities best communicate restrictions to the citizens was a godsend.
Tell them that their behaviour affects their loved ones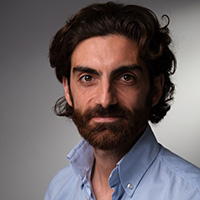 'Our research shows that the authorities in their communication to the citizens should emphasise that their actions affect the health of their friends and family. If you do not observe the social distancing guidelines, your loved ones may end up sick. This is what our research shows has the best chance of succeeding', says Paolo Falco.
He and Sarah Zaccagni also explored other useful approaches, including pointing out to the citizens that they must continue to observe the corona restrictions, despite the many deprivations involved, because if they do not, all their previous efforts will have been in vain.
When their research was brought into play in Rome, the ink was barely dry on the working paper. Nevertheless, the two researchers thought the experiment was yielding useful insights.
Openness to new methods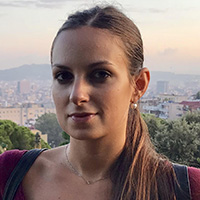 'The Italian authorities were open to trying all kinds of new initiatives in order to get through to the citizens. Very little knowledge was available, and we had a thoroughly tested and methodologically strong research project that proved useful to them', says Sarah Zaccagni.
They are both pleased that their research has had an impact on millions of citizens in Rome. And the Mayor of Rome, Virginia Raggi, has repaid their efforts with a personal letter of thanks to UCPH Rector Henrik Wegener, stressing her gratitude to Paolo Falco and Sarah Zaccagni.
Read about Paolo Falco and Sarah Zaccagni's research: New research reveals what made Danes stay home, and what didn't
Topics